OcarinaUHD Shader 0.1.0:
I've iterated on the shader build excessively now, it's getting much closer to what I intended. I ended up having to restructure the pipeline and also created additional passes for Ambient Occlusion, Indirect Illumination, Ambient Lighting/Bloom; and also added a few passes for Highpass Sharpen and several Color-related passes. I've added a few passes of a fog/distance coloration shader as well. Some mutes the color saturation in the foreground to address the colors getting blown out due to the light/bloom.
The Highpass Sharpen is actually running with thresholds and is implemented in a way to interact with an inverted cartoon outline shader, what this does in effect is it erodes black values and enlarges ligher shapes without affecting the edges of polygons, only the textures, in such a way as to actually enhance existing high-detail textures on the fly to emphasize thickness of objects and make dark details finer. It also actually adds blacks back into the image, after all of the lighting passes. This is an important step because, without it, the blacks would be washed out and raised up and simply correcting them with contrast and gamma adjustments would actually crush the blacks and create very large black spaces in dark rooms, and distort the saturation/values in the mid-range, due to the game's wide range of environments. Perceptually, it also gives the game a more painted appearance, similar to Nintendo's more recent efforts, but it's more tastefully understated, and it also enhances the Depth of Field blur to give it a more Bokeh appearance without such a high cost.
The Ambient Occlusion now has a secondary, larger, more evenly distributed pass which creates shadows and extra contrast on larger walls. While it supplies local indirect illumination, the bloom actually is being used to spread the colors out, and the screenspace reflections actually create the appearance of further light bounces. Because the bloom is blended with an additive screen function, the color correction shaders are placed later in the pipeline and adjust the gamma levels, highlights, and shadows. This is, in my opinion, a better analogue for light bounces without having to actually create true hardware light bounces. It would not work realistically in 3D, but since I'm working with a 2D image I can take advantage of the screenspace. There is no way for it to simulate a light bounce from anything that is not onscreen, but that is actually somewhat irrelevant to the player. It also has the knock-on that facing a dark wall actually has a similar effect to an HDR shader because the darker the initial screenspace, the less color there is to bloom.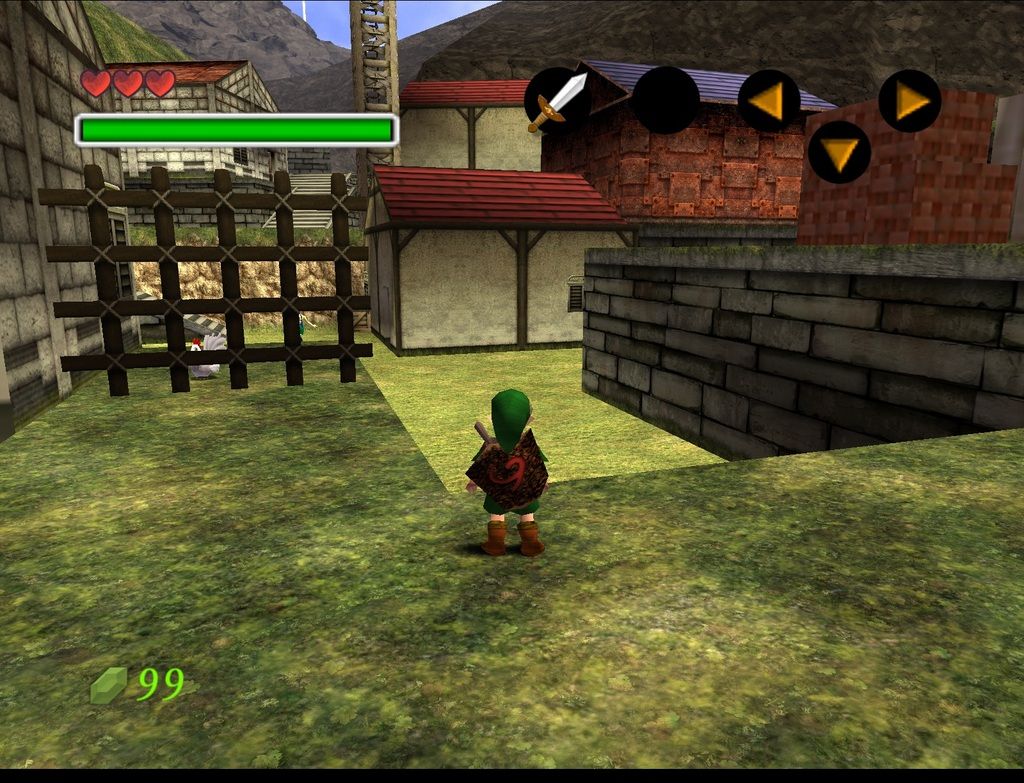 - Before
- After