What's that? In the corner of the guest room? Just an unassuming cabinet?
Doesn't look like anything much BUT WAIT WHAT'S THIS
BLADOW
Meet my most recent project, my Retro Gaming Cabinet. Super happy with how this turned out.
I also "modded" my SNES today to play Super Famicom games, so those Japan-only carts I bought actually have use for me now!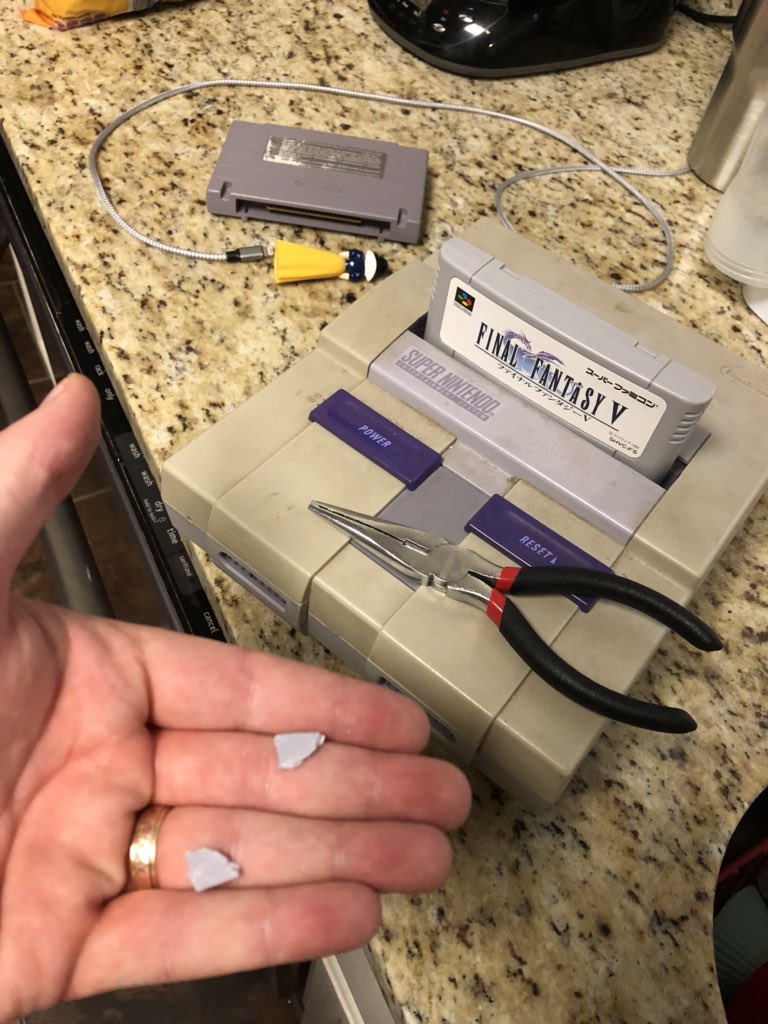 I am a happy nerd today.
One of my favorite parts of the whole thing is that my CRT is missing the remote, as those of us from the VGF Meetup recall. So it dawned on me...the Wii U Gamepad has a TV remote function. Sure enough, it had the IR code for my TV, and behold! I can get to the AV channel now.