*Okay, all the main games except 11 and 14 since they are online crap.
**Also no spinoffs or sequels
***Also saving XV for last
THE INTRODUCTION:
Well, it's almost here – I'm close to finishing every Final Fantasy game. As I'm writing this, I only have to finish
Final Fantasy XII
and
Final Fantasy XV
. I planned on releasing this on my blog and stuff but screw it - I'm excited to share my thoughts. I'm releasing it first on here because VGF is cool and special.
Years ago, I already had in mind to finish every Final Fantasy game. After they finally announced XV, I had hoped to finish all the main games before playing XV. Of course, that didn't quite pan out, but I'm close enough.
My early memories of Final Fantasy are rather muddled. My very first game was
Final Fantasy X,
and it remains one of my favorites. Being a sci-fi/fantasy writer, I found that Final Fantasy became fertile ground for inspiration. The series spans a multitude of genre-bending stories – sci-fi, fantasy, some steampunk, modern fantasy, space, traditional fantasy with knights in armor – and a whole lot of crystals.
I wrote these reviews as if you have no idea what Final Fantasy is – whether you are a gamer or non-gamer. I start out first with a general introduction, but even if you are a die-hard fan already, there's some critiques that I hope you'll find interesting.
What is Final Fantasy?
Final Fantasy is a roleplay video game series that started back in 1987. The first game was reminiscent of Dungeons and Dragons, where you could choose one of six roles for a team of four: White Mage, Black Mage, Red Mage, Thief, Monk and Warrior.
Square, now known as Square Enix, developed the game. A legendary rumor about the title "Final Fantasy" comes from the story that they were on the verge of bankruptcy. They only had money for one more game, a fantasy game. They dubbed it "Final Fantasy." This apocryphal story is nowhere near true.
Square had made games before and they didn't do well, but the company itself wasn't on the verge of bankruptcy. What happened was that the developer, Hironobu Sakaguchi, had planned to retire. He didn't see any foreseeable future in video gaming with Square's mediocre performance. He wanted to make a fantasy game and dubbed it "Final Fantasy", since it was to be his personal last work. He also wanted the game to be abbreviated as "FF" – they originally had "Fighting Fantasy" in mind but that name was already trademarked by a board game.
Final Fantasy initially sold 400,000 copies in Japan and became and instant hit. Nintendo of America approached Square to release a localized version for the states. Final Fantasy became far from Sakaguchi's last game.
What's Final Fantasy about?
Every main Final Fantasy game has a new story with new characters and even new gameplay. Some games have direct sequels and are recognizable with a subtitle, or an additional number following a dash. For example, there is
Final Fantasy VII
, and the direct sequel to that is
Dirge of Cerberus: Final Fantasy VII.
There's a direct sequel to
Final Fantasy X
titled
Final Fantasy X-2.

But even though each Final Fantasy game is different, there are still central elements that make them a Final Fantasy game. You can't just write up a random story and slap the Final Fantasy name on it. The following elements are what make a Final Fantasy game. Some are obvious while others are elements I critiqued.
Chocobos:
Chocobos were introduced in
Final Fantasy II
, and have been present ever since. They are cute, large birds that the characters often ride across fields or sometimes call into battle. They have practically become the mascot of the series.
Moogles, Cactuars and Tonberries – oh my
!
The above characters are like lesser mascots of the series. Moogles are telepathic creatures that help the players, or sometimes they can be a playable character. They debuted in
Final Fantasy III
. Cactuars and Tonberries are cute, unassuming enemies that are actually highly dangerous, killing you in one shot if you are not careful or fast enough. The former debuted in
Final Fantasy VI
while the latter debuted in
Final Fantasy V
.
Summons: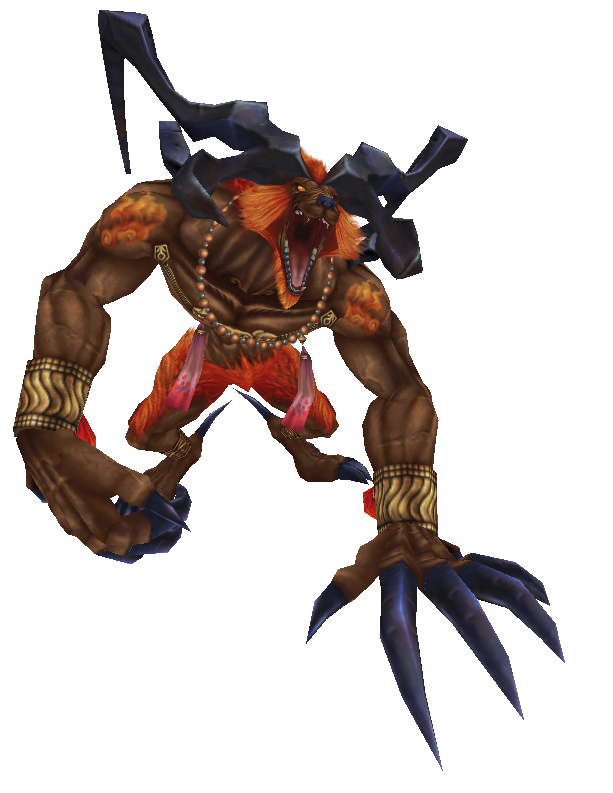 Sometimes they go by eidolons or espers or other names in the game. Summons are massive, fantastic beasts that you can call upon to aide you in battle to fight the enemy. Summons became a staple ever since
Final Fantasy III
. In some games, they are merely there to call into battle, while in other games they are central to the story.
Airships:

Airships have been present since the first game. They are massive boat-looking airplanes. In the more recent games, airships look almost like spaceships.
Cid:
With the exception of the original
Final Fantasy
(except in later remakes), every game has a character named Cid. Cid is typically the character who owns an airship.
Items and Magic Spells:
Each games shares virtually all the same items and magic spells. Antidotes. Eye drops. Maiden's Kisses. Holy waters. Phoenix Down is well-known for reviving knocked out characters in battle. The spells follow a hierarchy of levels. For example, Cure is the basic spell to heal somebody. The second level spell for healing is Cura. Then Curaga. Then finally Curaja. Most other spells follow the same format. The same high-level spells also frequently appear throughout the games, such as Holy and Flare.
The Prelude Motif:
At some point, this music plays.
The Final Fantasy Main Theme:
And this one too.
The Final Fantasy Fanfare:
And lastly, this one.

(I have to cut the intro into two parts since it doesn't like me posting more than 11 photos)