You know what? I've decided that it's December.
AND SO IT IS.
It's that time of the year I recommend games you may not have heard of, or if you have you can reconsider as a gift for someone that loves video games... However, this year I'm understandably worried. Every year, someone gets a bad game for Christmas and they're left asking the gift giver for a receipt or worse keep that bad game and be forced to play it! Isn't that unacceptable? Well, I've decided to try and save you from that horrible fate. You're welcome.
So, once a day for every day of December, I will suggest a game to look at and a game to avoid. That way, you'll be extra informed on what to do this holiday season. So let's set some ground rules.
1. Check
here
and
here
and
here
for games I've covered in the past for this.
2. I'm not looking for any games that are so bad they're good in the avoid section. Only those with no redeemable merit need apply here.
It's that simple! So with that in mind let us dedicate this feast to a random Christian saint for no real reason at all.
Day 1: Saint Eligius
Born in 588, Eligius was a master of a mint in Limoges and eventually gained favor in the French court. He would use his money to help the poor and to ransom captives being sold as slaves while working to convert the town of Flanders to Christianity. There is also a story where a horse refused to be shoed and so, worried it had been possessed, chopped off the horse's leg, applied its shoe then managed to reattach its leg. In 659, Eligius would die of natural causes, leaving behind venerated relics that are held in separate cities all over Europe.
Let us begin this feast with
Megaman: Super Fighting Robot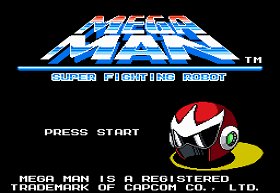 Perfect For:
- Anyone that enjoyed ROMhacks at any point in their lives.
- Someone that already played Megaman 11 and wants more, damn it!
- If there's a need for INSTANT VIDEO GAMES
INSTANT VIDEO GAMES
What You Need
: If you're reading this post, odds are you good.
Megaman 11 is already out and massively successful, so its safe to say that Megaman is back. Yeah, sure, there was a time when Megaman was dead but those times are over. They're done, and we're better off that way. However, that only means anyone that wants to play a Megaman game has SO MUCH more to look forward to. That also means some games are going to get missed, and that includes FaN gAmEs. So, here, let's start with one by MrWeirdGuy that costs the low, low price of FREE. Real free, not fake free.
Protoman is revolting! He's also rioting against the world and only Megaman can go out and stop it. Also, Wily is absolutely not involved, no way don't be silly! There's eight robot masters, fortress stages, bosses, and power ups. There's a lot of fan games that have all these things, however Super Fighting Robot goes a few steps beyond this with difficulty settings, achievements and extra bosses if you're good enough for the challenge. The levels and bosses are well made in terms of their mechanics and while the powers you get aren't perfect, none of them feel utterly useless for their purposes. It's not easy, and it probably shouldn't be your first Megaman game. If you're ready for solid Megaman based platforming however, then Super Fighting Robot will tide you over long enough for the next Megaman or Megaman like game to come out. I'm... probably right about that.
Download the game
here
!
Meanwhile we throw aside...
Sonic Boom: Rise of Lyric
Not For
:
- A living creature that has looked at anything related to Sonic.
- Your niece or nephew that likes cartoons.
- Anyone who wants more in life than a celery sandwich with an occasional cockroach surprise inside.
What Runs It
: Wii U, not that it's happy about it.
Sonic has had a rough time ever since it tumbled into a ditch with its worst game. It took a while after that, but slowly the game series has managed to recover into a respectable position within our hearts and minds. It's had a lot of ups and downs, awkward attempts to shake off the past while also embrace it but we can at least be happy in the knowledge of the fact that Sonic has never again dipped below the subpar quality that was Sonic the Hedgehog 1 and every other game is a factual improvement over it. Still, Rise of Lyric comes pretty close. Also this entire paragraph is a joke, Rise of Lyric is actually the worst one.
A reboot, yet not reboot game set in the at the time unestablished Sonic Boom universe, our hero accidentally brings back a maniacal snake in a metal coffin named Lyric. From then on, the game is about collecting a bunch of crystals while Lyric and Eggman half-heartedly nag each other into doing something. So Sonic, Tails, Knuckles, and Amy Rose work together to overcome obstacles, weird puzzle temples, and their own mouths so that this game can end sooner. Each of them has a special ability you need to use in order to accomplish each task as you travel a grouping of similar structures over and over again fighting enemies with very little to no variation in strategy aside from mashing the attack button. In both cases you can use the energy lasso for no other reason than the fact that you have to. Oh, and did I mention that this game chugs, glitches, and breaks at every step of the way? There's literally NO reason to even look at this game, it's not fun to even break. They took out the fun bugs. Imagine removing the fun and keeping the bad parts in. That's this game.